So many people today are earning a living in non-traditional ways, and proving to everyone that a standard 5-days-a-week-from-9-to-5 job isn't the only way to do it! With busy lives and multiple priorities, today's career-seekers are looking for more flexibility, and a better balance for themselves and their families. Nowhere has that been more evident than in the recent boom in direct sales companies, who can offer their sales representatives the opportunity to be creative, set their own hours, and work at their own pace. Companies like LuLaRoe, Stella & Dot, and Young Living have not only changed the way we shop, they've changed the way we work!
Although a healthy work-life balance may be the thing that first attracts people to direct sales companies, often the creative outlet they provide is what helps their sales reps truly thrive! Often sales representatives choose a product or company that speaks to their own personal passions and supports their own personal goals. While it helps to have a great product line or a unique product offering, we all know these products don't sell themselves. The key to successful sales lies purely within the sales rep!
If you're a sales representative for a company like LuLaRoe or Young Living, you know that your unique personality, your unique style, and your unique marketing strategy are the true discriminators when it comes to making big bucks in this industry. Your own marketing materials and communication style are what speaks to your customers and capture their imaginations. The relationships you build with your customers are what keeps them happy and coming back for more.
Although some companies and their reps still rely heavily on the old paradigm of "get your friends to host a party, and
they'll
invite
their
friends, you'll make some sales and find
more
people to host
more
parties and
they'll
invite
their
friends" and so on (you remember Tupperware, right?), today's savvy rep harnesses the power of social networking sites and electronic communications to reach their customers. And sending around a link to a product catalogue or company website just won't do! Your competitors are doing way more than that (and making more money too!). Remember earlier when we mentioned that it's the uniqueness of YOU that makes the difference?
To draw customers online, you're going to need a strong online presence at sites where you know your potential customer base already frequents. Of course, sites like Facebook and Instagram will be crucial to initially connecting with your customers, and frequent activity on these sites will keep your products in front of buyers.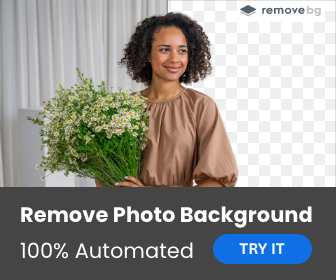 But, we also need to remember that, just as we're careful on social media with what information we post on social media sites, we need to be careful with our marketing. Because it is our uniqueness and style that compels our customers to make that purchase, we simply cannot allow our competitors to make sales by poaching our marketing materials! It is SO easy for others online to "borrow" our photos and "borrow" our advertisements, and make big money without the effort. This is why you MUST protect your online photos and ads. The best way to do this is to insert un-removable watermarks on every photo you post online. These watermarks identify your online marketing materials as belonging to you and you only, in such a way that others can't use them.
Online watermarking sites like Water Marquee offer the ability to watermark as many photos as you like without having to install any software on your device. If you have a logo you like to use in your marketing, you can place it wherever you like on your photos, in a conspicuous enough place that your photos can't be re-used by someone else, but that doesn't detract from the focus on your product. Even better, insert your contact information as a watermark, so your customers always know how to buy, and the sale proceeds end up in YOUR pocket!